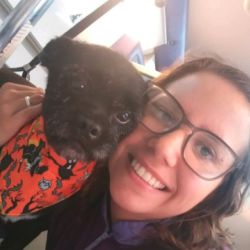 About Ligia
Born and raised in Venezuela, Ligia has dedicated her work life to animal care.
Since 2009, she worked in veterinarian offices where she gains experience in the safe handling of all pets.
2013 she shifted her focus onto grooming. She is the happy owner of 2 dogs- Neo the Yorkie and Flory, a mix breed she rescued from the streets!