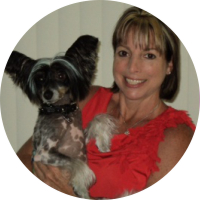 About Monica
Monica Harper is a native Floridian who grew up with both dogs and cats.
Her love for animals led her to establish and run a very successful mobile grooming business in Orlando. In 2009 she relocated to South Florida.
She develops relationships with each and every dog and uses the best products available. Monica is also certified in Pet CPR.
Monica is always trying to further educate herself in ways to pamper your pets even more. She is constantly researching new techniques, inquiring about different new products, and attending seminars and classes from leaders in the industry, all to ensure your pet get the best, most professional grooming possible.